Red Feather Lodge/Motel - Grand Canyon
35.9720108727952

,

-112.12784618139267
Grand Canyon

,

United States

|
133US$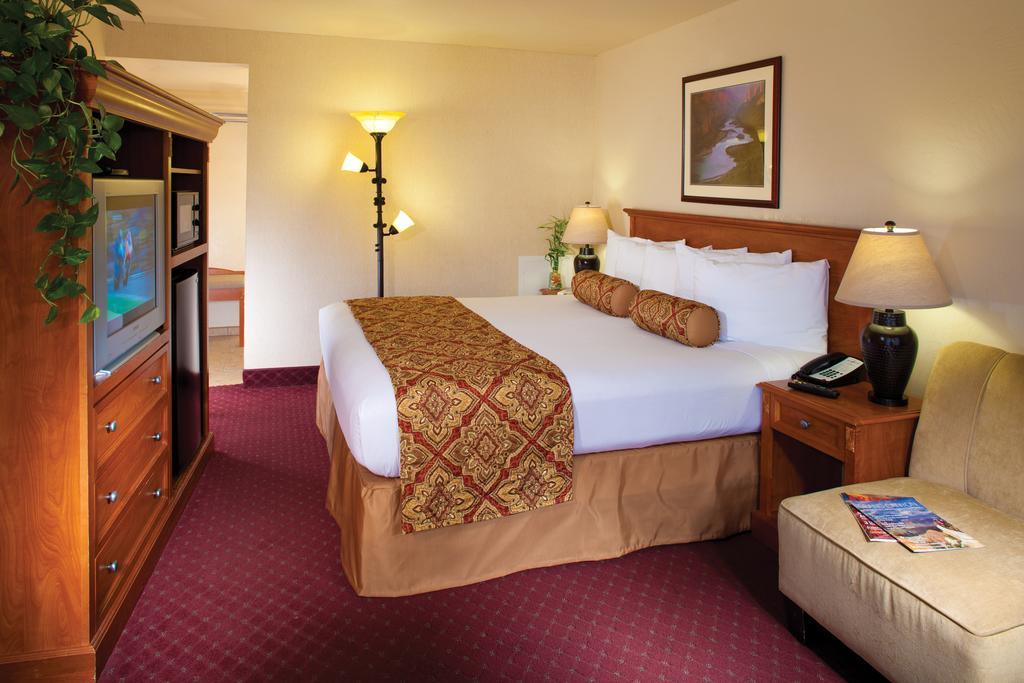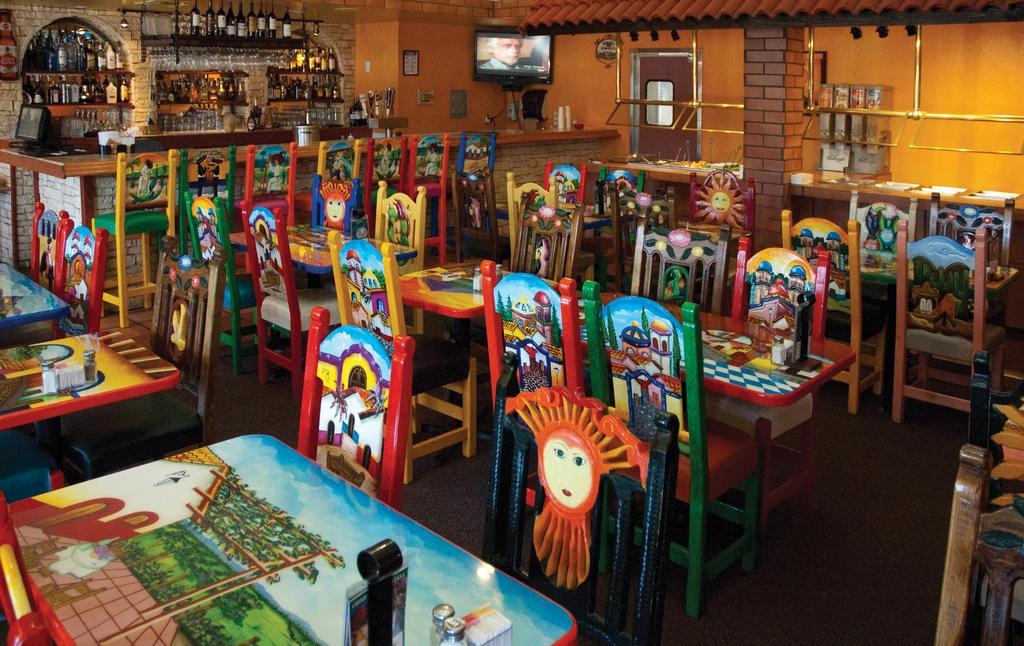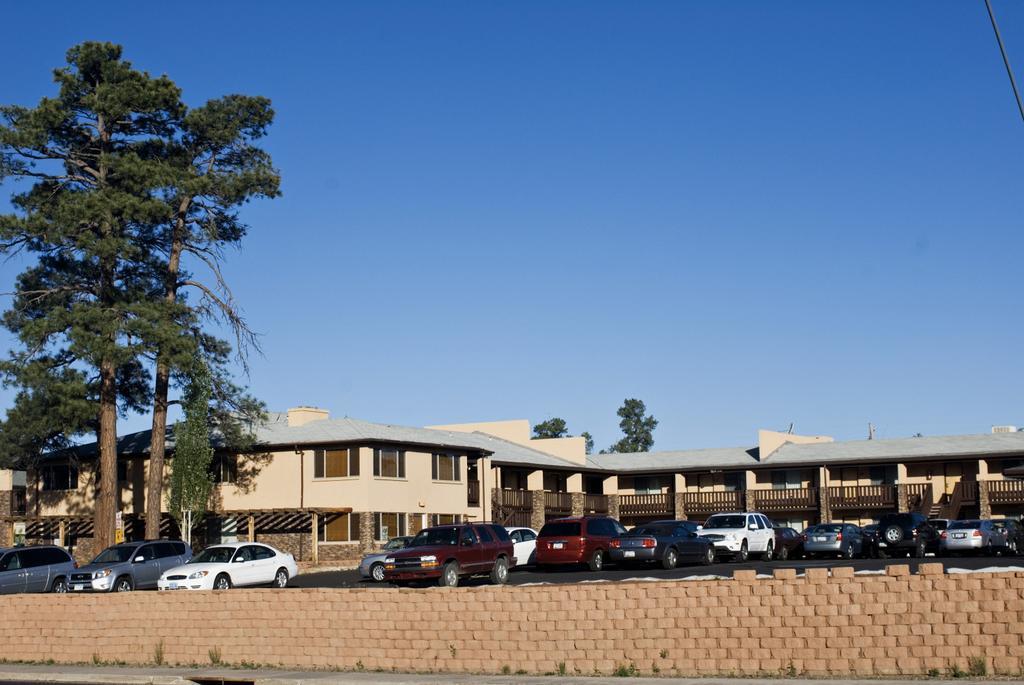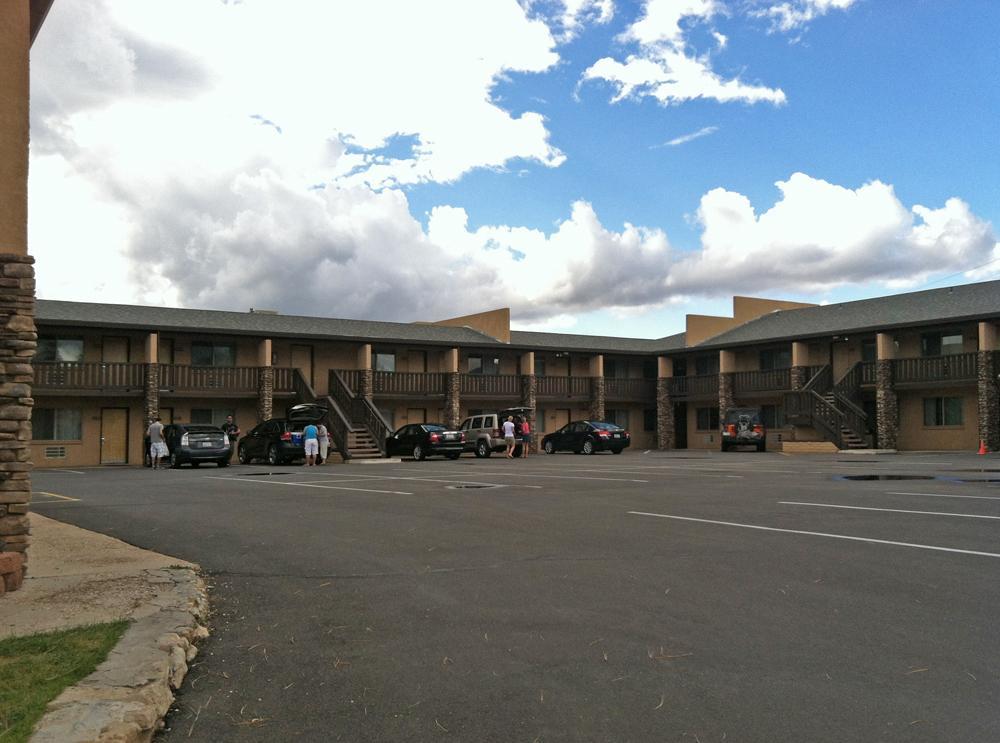 Address
300 State Route 64
,
Grand Canyon
,
Arizona
,
United States
,
86023
, Arizona
Overview
The 2-star Red Feather Lodge/Hotel Grand Canyon is set around 25 minutes' stroll of Apache Stables.
Location
Situated in an business area of Grand Canyon, lovely Red Feather Lodge/Hotel is set near Little Colorado River Overlook. Be sure to visit Guano Point nearly 20 minutes on foot from this inn. From the low-budget hotel you can easily reach Grand Canyon Desert View Watchtower.
Big E Steakhouse & Saloon bus station is located 5 minutes away from the lovely property on foot. Grand Canyon National Park airport is set about a 10-minute drive away.
Rooms
These units also come with an a heated floor.
Eat & Drink
American dishes can be sampled at Desert View Trading Post & Ice Cream and Coronado Room.
Leisure & Business
Alternatively, guests can exercise in a fitness center.
Internet
Wireless internet is available in the hotel rooms for free.
Guest Parking
Public parking is possible on site for free.
Year renovated:   2006.  Number of rooms:   88.
Facilities
General
Free Wi-Fi
Food/ Drinks
Swimming pool
Elevator
Air conditioning
Room features
Free Wi-Fi in rooms
Air conditioning
In-room safe
Good to know
Check-in
from 16:00-23:59
FREE
Check-out
until 12 pm
FREE
Children & extra beds
Maximum capacity of extra beds in a room is 1. 
Pets
Pets are not allowed.
Location
300 State Route 64
,
Grand Canyon
,
Arizona
,
United States
,
86023
, Arizona
City landmarks
Nearby
Restaurants
Pierce Ferry Road Pearce Ferry Airport
Grand Canyon National Park Airport
Grand Canyon Helicopters
4500 ft
Moqui Dr/Forest Service Rd 328
Desert View Dr. Grand Canyon
Grand Canyon Desert View Watchtower
1000 ft
Highway 64 South Rim
Bright Angel History Room
1000 ft
9.4 miles West on SR 64 from US Highway 89
Little Colorado River Overlook
1000 ft
Route 89 East of the Glenn Canyon Dam
450 AZ-64
Grand Canyon IMAX Theater
1000 ft
Restaurant
Desert View Trading Post & Ice Cream
500 ft
Getting around
Airports
Grand Canyon National Park

(GCN)
1.9 mi
You can book a shuttle, once your reservation is complete.
Reviews
missing

Access to grand canyon national park is great and discount for I max theatre is a bonus

Parking is a serious issue I had to park at the other end of the hotel complex no where near my room at all making it extremly difficult to bring luggage in )-:

missing

The location for the Grand Canyon is good.

I did not like the price. $164.00 a night is very expensive. I would like to stay at a hotel that has refridgerators in the room. You have movies to order on your tv in the room but these movies are very expensive. You had 1 movie at a price of $4.99. the rest were $10.99 and 13.99. This is crazy. People can bring movies in on their laptop computers why would they pay that much to watch a movie from your hotel? Put all regular movies at $4.99 and your adult films at $7.99 and I bet you will have more customers ordering movies. You should also serve a complimentary breakfast.

missing

location to gr canyon

rates high in relation to some canyon/park facilities of near accomodations

missing

Good value for the momey. 10 mimutes from the entrance to Grand Canyon. Room and hotel was well maintained.

missing

We went there on the 26th Sunday @ about 1.30 am Dead tired. They haven't received my information to the reception. Had to argue with the guy for an hour to get a room. Awful Service. No public computer to show the paid receipt online. Please take your computer for using it for 5 minutes too..Plus they dont serve breakfast for the price that we paid.

missing

I stayed here because I wanted to be close to GCNP. The rates are high for for being close and what you get for the money.

missing

Not too far from Grand Canyon, with some restaurants in the surroundings. Fair room, nice entry.

Everything was very impersonal: the welcoming at the hotel, the global atmosphere... We went to the hotels restaurant for breakfast and it was the most impersonal service off all our visits to restaurants or bars during our four weeks stay in US. Moreover one little cup of coffee, if you want a second one what surely most people do, you pay again ???

missing

It's clean!

Overpriced for what it is but due to it's location they are able to charge a premium. Staff attitude was indifferent on our arrival, during our recent trip we stayed at 7 hotels - our greeting at this hotel was the least welcoming we received.

missing

Close proximity to Grand Canyon Village to begin an early morning hike.

The staff's failure to ring our room in order to meet friends for an early morning hike.

missing

Clean, convenient, reasonable price for resort area, friendly/helpful staff

missing

The location is perfect, rooms are very comfortable and clean and the staff is helpfull.

It´s expensive, you pay for being close to the park but I still think it´s overpriced. And for what you pay it should have at least some breakfast.

missing

Very good location, just in the Grand Canyon Park.

missing

I particularly like the friendliness of the hotel staff. They were very helpful and that makes my stay very pleasant.

missing

The receptionist was very good and altered our arrangements, as we only wanted to stay one night. The room was clean and comfortable. The only other good thing about the hotel was that it was very close to the south rim of the Grand Canyon.

No breakfast supplied, no fridge or microwave in room; greatly overpriced by comparison to similar hotels across the USA.

missing

Over-priced, rude staff, over charged. No notification on increased city tax. Therefore, charged more than original quote at booking/confirmation.